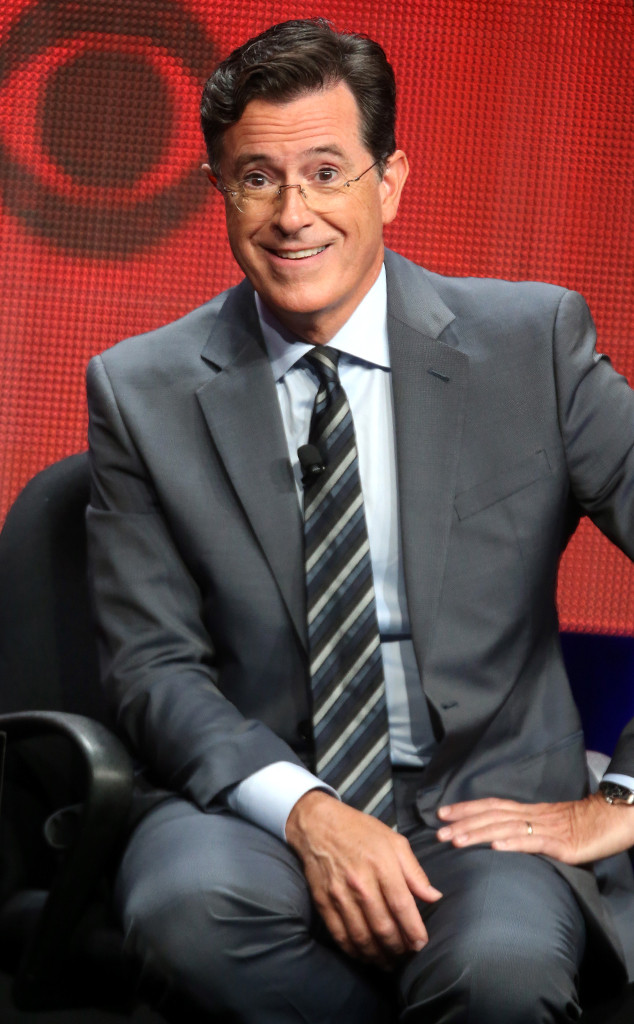 Frederick M. Brown/Getty Images
Forget A's identity on Pretty Little Liars and that hatch on Lost; TV has a new great mystery: What will Stephen Colbert's Late Show be like?
It seems like a silly question, because on one hand, it's just a late night show. There will be celebrity (and CEO, and political) guests, there will be musical guests, and there will surely be jokes. But at the same time, all signs point to an entirely new late night show, with a host we all know so well and yet don't know at all.
We've known one version of Stephen Colbert for the past 10 years as an ultra-conservative, ultra-religious extremist occasional nutcase who was at once very serious about being all of those things and also not any of those things at all. He was an enigma, and he remains an enigma to the point where not even the man behind the curtain, whose name is also Stephen Colbert, can really say for sure who Stephen Colbert is.
As he said during CBS' summer press tour, the show will be like "an act of discovery" for him as well as his audience. That's just fine with us, but that doesn't mean there aren't a few things we're hoping to see on this new (and improved?) Late Show, with Colbert at the helm.