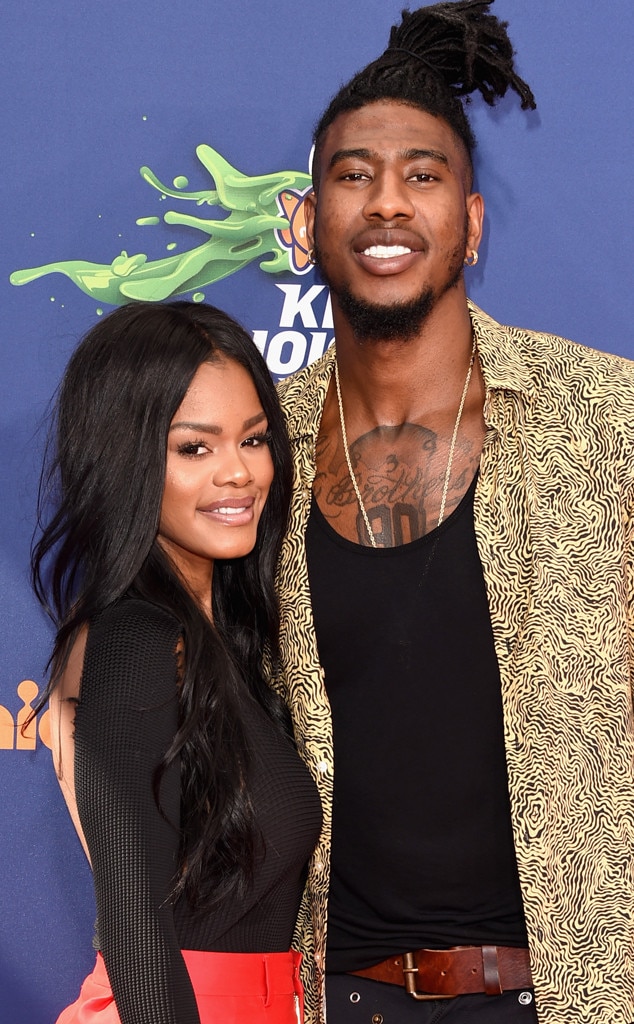 Jason Merritt/Getty Images
Here's another slam dunk for NBA star Iman Shumpert!
The Cleveland Cavaliers athlete recently confirmed on Instagram that singer girlfriend Teyana Taylor is pregnant with the couple's first child. The soon-to-be parents are expecting a baby girl in January 2016.
Shumpert, 25, shared a photo of a sonogram of the baby, adding the sweetest message for his ladylove.
"When a man loves a woman how she was born to be loved...procreation is the best blessing you can receive! I couldn't be more happy than to share my first child with the woman I intended to have my family with," he wrote.