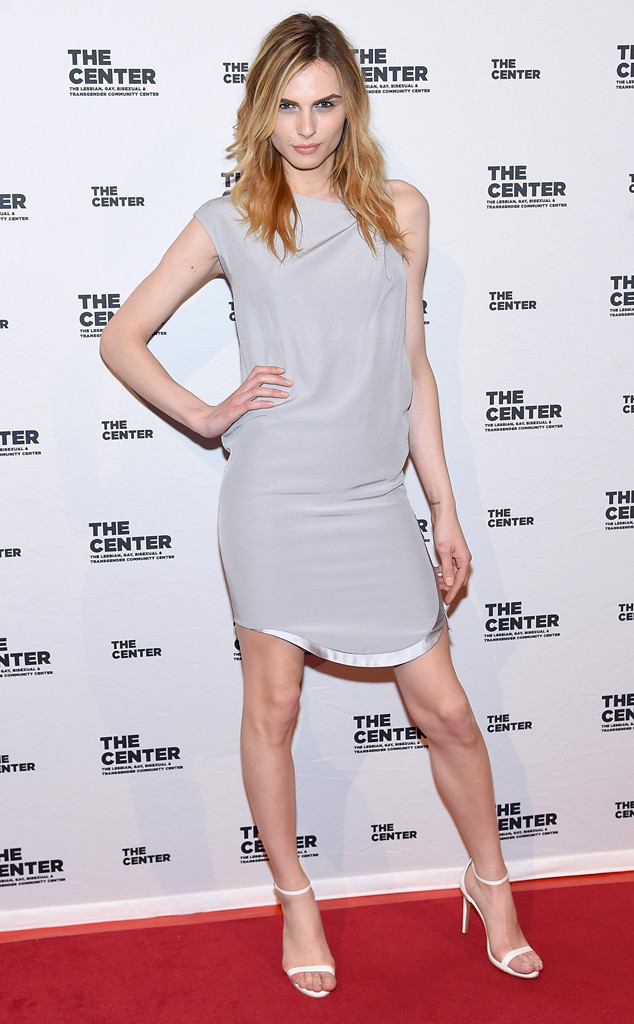 Jamie McCarthy/Getty Images
Make Up For Ever is setting an important precedent in the beauty industry.
The brand has tapped transgender model Andreja Pejic to be the face of their latest campaign, making the leggy beauty one of the first transgender models to land a major beauty deal (Pejic joins Brazilian model Lea T—who partnered with Redken in 2014—in leading to change in a largely cisgender-dominated industry). Vogue included the news in a profile on Pejic published April 21 (the model appears in a Patrick Demarchelier-shot editorial in the mag's May issue).
"I prefer doing shoots," the 23-year-old reveals in the interview. "I get a little stressed with runway. I wasn't given that much training in the beginning. I was just thrown in with the girls, and the designer was like, 'Put these heels on.'"
Pejic, who was discovered working in a Melbourne McDonald's at 16, soon found herself walking both men's and women's runway shows in Paris, Milan and New York. She underwent gender-confirmation surgery last year.
Pejic's brand ambassadorship comes on the heels of a widening conversation in the media regarding gender identity—as well as how transgender men and women are making headway in the mainstream. Actress Laverne Cox recently went nude for Allure's annual Nudes issue (she also covered Time magazine last year for a feature titled "The Transgender Tipping Point," which explored how the acceptance of transgender individuals is the next social frontier in the U.S.).
All we can say is about time.