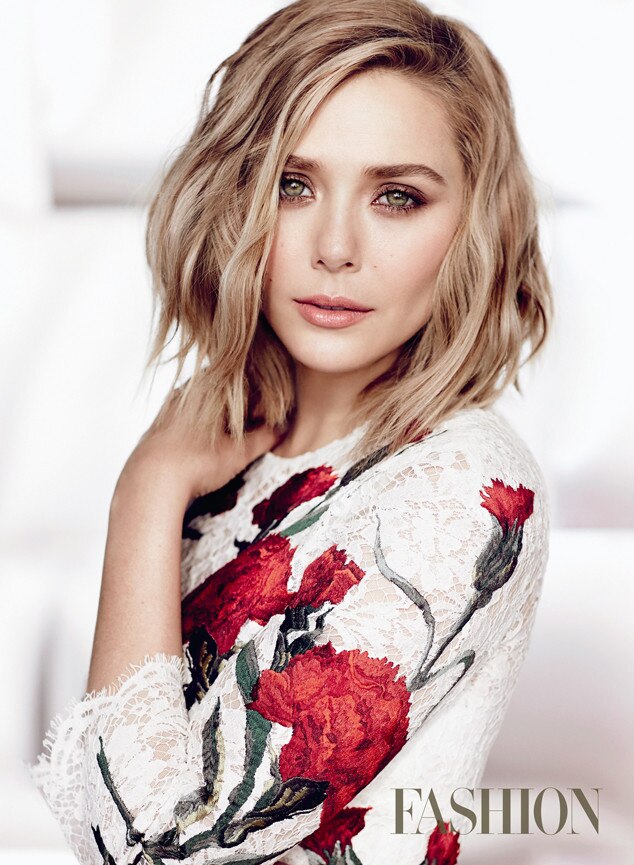 Chris Nicholls/Fashion Magazine
Elizabeth Olsen loves her life as a Luddite.
Unlike her Avengers: Age of Ultron co-stars Robert Downey Jr. and Chris Hemsworth, Olsen doesn't interact with her fans via a variety of social media platforms, including Facebook, Instagram and Twitter. In fact, the actress doesn't use any of them! "I don't [use] social media, and I feel like that's how people control their image. My image, in my mind, is just to disappear. I just want people to see the work that I'm proud of," Olsen, 26, explains in Fashion's May 2015 issue. "I feel like you let people touch you when you have Instagram or Twitter, and I don't want to be touched all the time. I'm not going to do it—ever."
The actress isn't the only Avengers: Age of Ultron cast member who's offline, though. Though Mark Ruffalo is an active Tumblr user, for example, Scarlett Johansson and James Spader put a premium on their privacy. Others' online activity is limited, like Chris Evans, who only uses Twitter and Facebook.