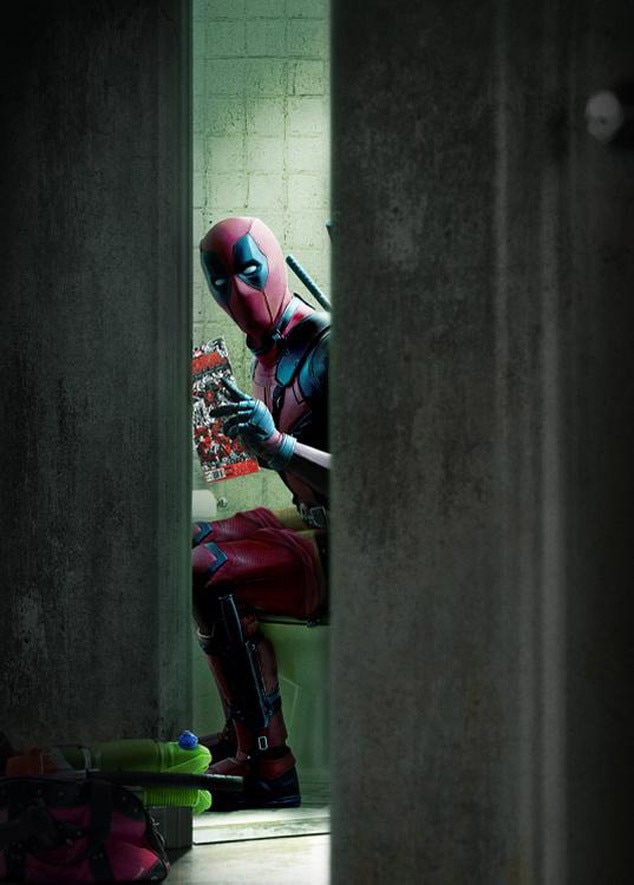 Twitter
Ryan Reynolds is taking his role as Deadpool very seriously.
Blake Lively's husand tweeted a picture of himself clad in the black and red costume, but he isn't posing on a rug this time. Instead, he's sitting on the toilet...perhaps doing a No. 2?
"Smells like someone died up in here. #alivepool," he tweeted.
Although you can't really see his face in the pic, it does look like he feels a little bit intruded upon LOL. All the anti-hero wants to do is get in some light comic book reading and it seems the viewer is disturbing his peace! Reynolds has been sharing pics of the costume, chronicling it from the prototype stages until its completion, and he certainly has had some fun along the way.
Wearing the traditional red and black skintight outfit and mask seen on the popular Marvel character, the 38-year-old actor laid casually on a bearskin rug, with one arm propped behind his head, in front of a raging fireplace.