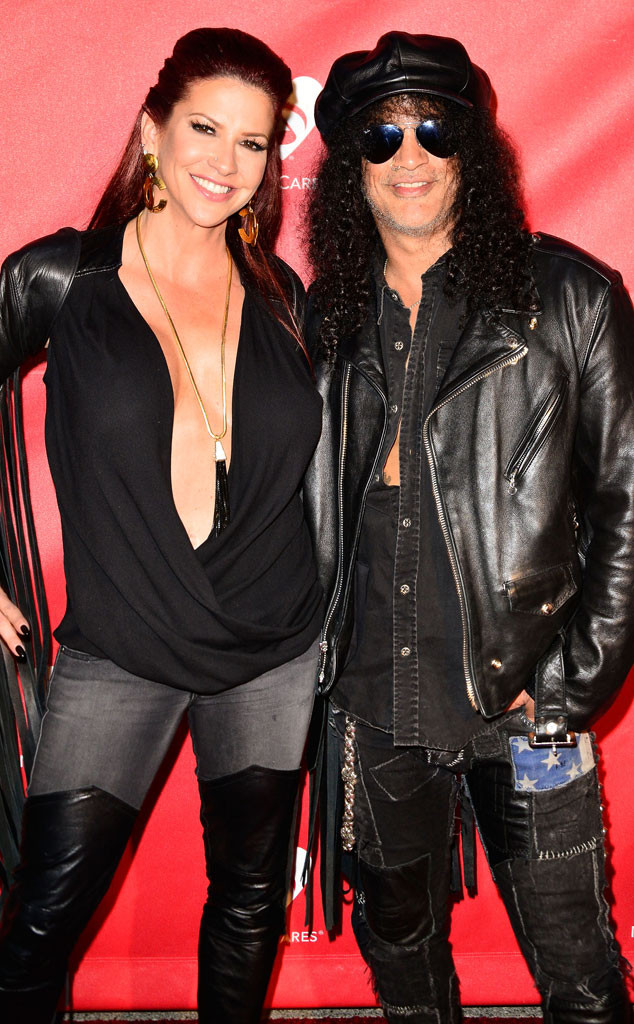 Jerod Harris/WireImage
After 13 years of marriage, Slash and Perla Ferrar have called it quits.
The former Guns N' Roses guitarist, 49, has filed for divorce in L.A. Tuesday, E! News confirms. The British musician cited irreconcilable differences as the reason for the breakup and listed their date of separation as June 15. He is requesting joint physical and legal custody of sons London, 12, and Cash, 10.
Slash and Ferrar got married on Oct. 15, 2001 in Hawaii. Ironically, Ferrar flew to the Aloha State Sunday with their two children. Since then, she has posted several cryptic Instagram messages alluding to her marital problems with the rock icon. She hared a user card from SomeEcards, which read, "Why would I want to be alone with my thoughts? Have you heard some of the s--t that comes out of my mouth? I'm f--king nuts!" She added the caption, "Self professed... #iwarnedyou." Another photo featured overlaid text that read, "Take time to do what makes your soul happy." In the accompanying caption, the single 39-year-old told followers, "And a big face full of good night to you all on that note! #becauseimhappy."
Ferrar took things a step further Wednesday. "A friend reminded me of this today #true," she captioned on Instagram. The message in photo read, "A single lie discovered is enough to create doubt in every truth expressed." A second photo message read, "The saddest thing about betrayal is that it never comes from your enemies. It comes from friends and loved ones." Ferrar added, "#surprise #figures #newyearnewlife."
Cryptic!