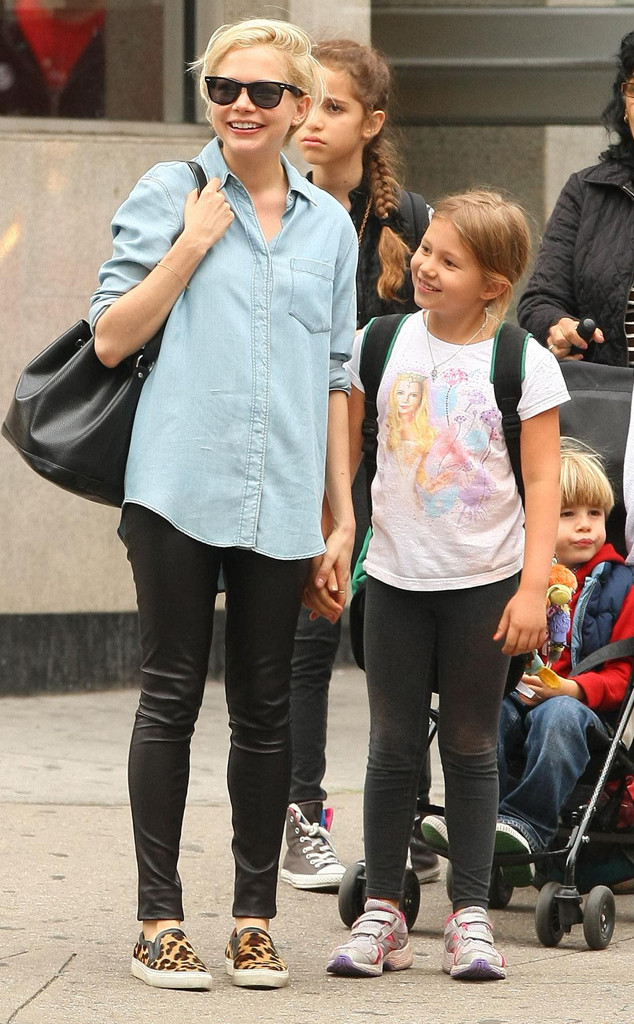 INFphoto.com
Too cute!
While out with mom Michelle Williams in Brooklyn this week, Matilda Ledger sported an adorable shirt that featured her mom in character as Glinda the Good Witch from her film Oz: The Great and Powerful.
The 7-year-old's shirt showed Williams' face with her character's long blond hair and tiara. Matilda, who was all smiles while being picked up from school, paired her Oz shirt with black leggings and sneakers.
Meanwhile, the Oscar nominee looked casual chic in leopard-print shoes, shiny black pants and a blue top with sunglasses and a purse. Williams was equally smiley during their walk.