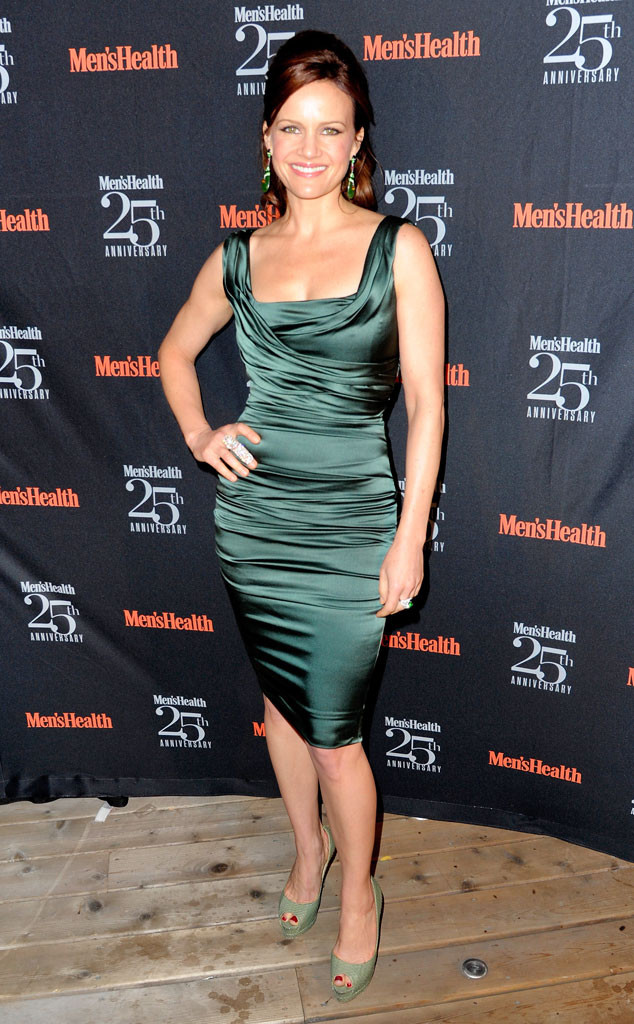 Dave Kotinsky/Getty Images for Men's Health Magazine
If Carla Gugino is planning on being Teresa Giudice for Halloween, she's in great shape. If the Sin City star actually picked this cocktail frock out for herself, we're concerned.
This skin-tight style makes the actress look like an extra at a Gorga family gathering! We know Carla is proud of the Gugino family's Italian roots, but this is taking things way too far. Plus, we're not sure the actual Italians are proud of their connection to the New Jersey Housewives' roots...