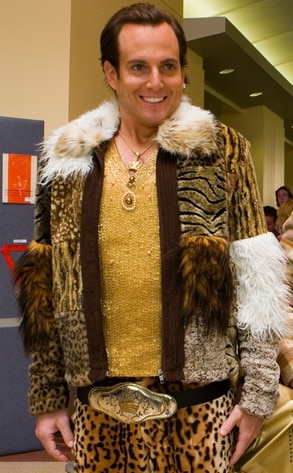 DreamWorks
Will Arnett may be quite the character onscreen, but don't count on him dressing up for Halloween this year.
"I don't generally do Halloween," he told E! News during a set visit to his new show The Millers. "My kids do, yeah. But I don't, as an adult. I'm not opposed to it, but it's better for kids."
"My character has a line on the show that says, 'There's nothing more desperate than adults wearing costumes on Halloween,'" he continued. "I always look at it like this too, because of what I do, I wear costumes at work all the time for my job. So maybe if I didn't do it as my job, I might be more into it."