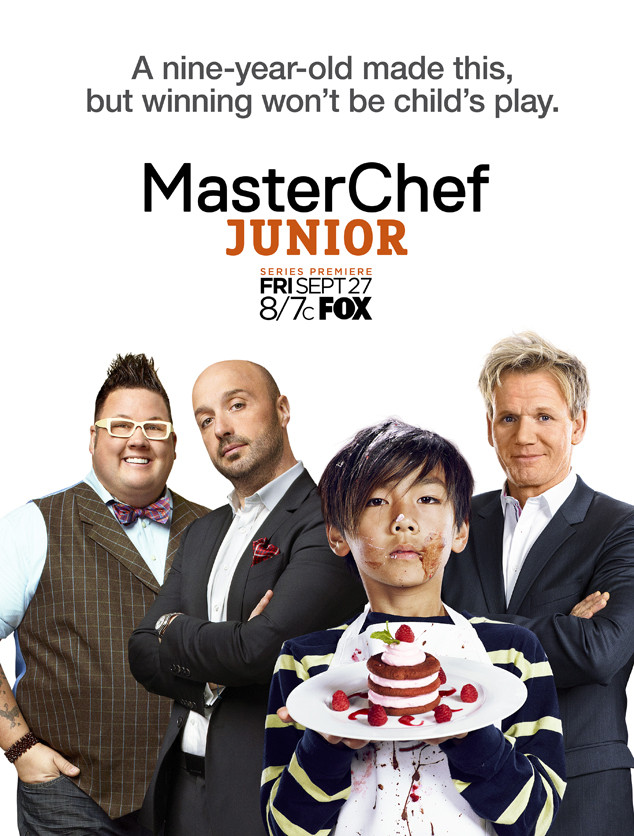 Fox
Now that the adults have left the kitchen, it's time for the children to have some fun!
Though Gordon Ramsay's culinary competition MasterChef just wrapped up its fourth season, the celebrated chef is set to welcome children competitors into the kitchen for the first time ever when MasterChef Junior debuts on Friday, Sept. 27.
But will Ramsay and fellow judges Graham Elliot and Joe Bastianich tone down their notoriously tough critiques then they are tasting food prepared by 24 young chefs, ranging in age from 8-13? Turns out, they might not need to as the contestants don't seem that frightened of the trio! We've got an exclusive sneak peek at MasterChef Junior, which features the mini-cooks dishing on Ramsay, Elliot and Bastianich! Plus, Ramsay reveals the word viewers can expect him to use when he's on the verge of sweating this season!