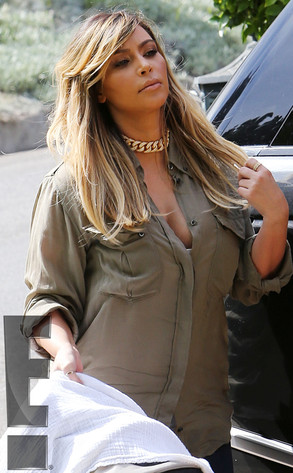 Brooks / Splash News
Kim Kardashian is blond!
The new mama showed the world her fresh blond locks last weekend at a friend's barbecue with daughter North West.
And she looks fabulous!
But, that wasn't the only story that had people talking.
Take a look at our five biggest stories of the week!
Kim Kardashian's Blond Hair: She's a blond! The star's look had been in the works for a long time, her stylist George Papanikolos of the Andy Lecompte Salon told E! News exclusively. And he also revealed "she was so excited. She loved it!" But, he isn't the only one who loves Kim's new look. Her love Kanye West was totally supportive for the change too!