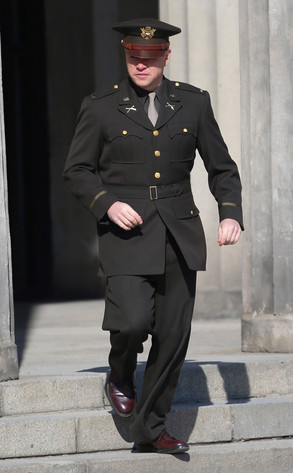 WENN.com
Matt Damon: man in uniform!
The 42-year-old actor stepped out in Berlin recently wearing a military suit while filming his new flick The Monuments Men in Germany.
Walking down the front steps of the Palais am Festungsgraben event center, Damon looked official in a dark Nazi-era suit and matching military cap.