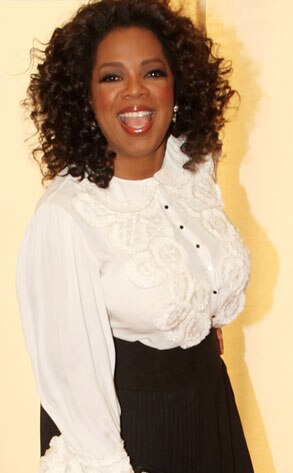 Dave Hogan/Getty Images
Talk about an endorsement. Oprah Winfrey was such a fan of Barack Obama's acceptance speech in Denver Thursday night, she claims to have "cried [her] eyelashes off." No easy feat.
"I've never experienced anything like this," she continued. "I think that what he had to offer the country tonight will make us all better."
Also caught up in the moment was Kanye West, who said, "It changed my life."
Poor Obama. After being compared to Paris and Britney, the politician may have tried to downplay his celebrity support...but when Oprah talks about crying a river and boldfaced names from Sheryl Crow and Mary J. Blige to Jennifer Lopez and Jessica Alba turn out to see you speak—well, why fight it?