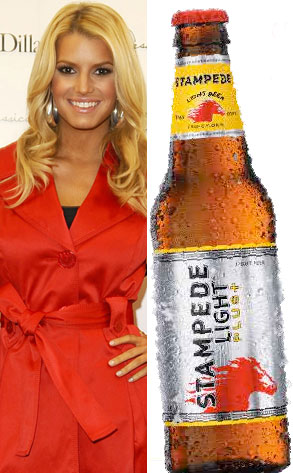 Michael Caulfield / Getty Images / stampedebeer.com
There's only one pairing more natural than beer ads and buxom blondes, and that's Jessica Simpson and Texas.
The marketing geniuses over at Dallas' Stampede Brewing Co. brought the foursome together, bagging the country (née pop) star as their newest spokeswoman.
While the full financial terms of the deal were not disclosed, Simpson will receive a 15 percent stake in the brewery in addition to appearing in ads for Stampede Light Plus.
As the name suggests, it is a light beer aimed at imbibers with an active lifestyle. A girl's gotta keep her figure somehow.