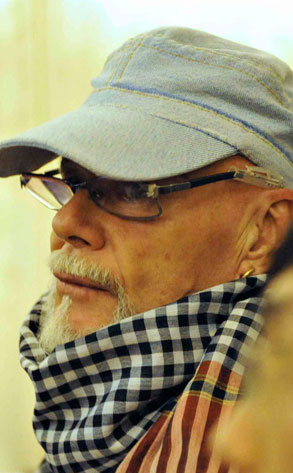 BARM/ Fame Pictures
Gary Glitter's fear of flying has apparently flown away.
After an hourslong standoff in a Bangkok airport, which began with a brief layover for the recently sprung British glam rocker and included the feigning of a heart attack and a refusal to board a Britain-bound plane, Glitter has finally agreed to exit Thailand.
The glam rocker, who was released Monday from a Vietnam prison after serving three years on child-molestation charges, was expected to make just a brief pit stop in Bangkok before continuing back to his native England Wednesday. But after landing in Thailand, he announced he didn't plan on leaving.