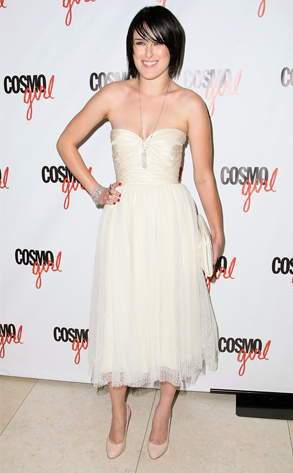 Andrew H. Walker/Getty Images
It's been hard for Rumer Willis, aspiring actress, to try and break free from Demi Moore's MILF shadow, Bruce Willis' mega-action-star status and the Internet's "potato head" cries.
But she finally has an actual film coming out this Friday. Yes, that movie is The House Bunny and no, we're not seeing it, but it is still a movie coming out in real movie theatres.
She's also been looking darn cute while promoting it, like at last night's premiere. So cute, in fact, that Elle UK named her their new "style crush," which pairs nicely with the People's 100 Most Beautiful title she recently snagged.