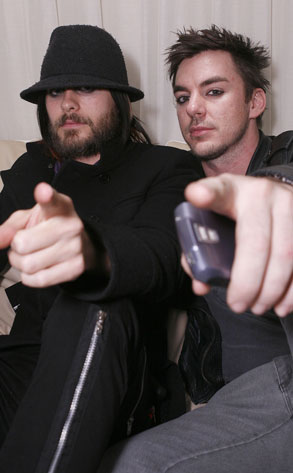 Chris Weeks / Getty Images
It's 30 Seconds to Mars. And about half that to file a lawsuit.
Jared Leto and his bandmate brother Shannon were sued Friday by Virgin Records America for failing to come through on a five-album deal the eye-linered duo and the now-defunct indie label, Immortal Records, inked with the plaintiff nine years ago.
While Leto used a couple of those years to appear in movies like Girl, Interrupted and American Psycho, his band eventually got the ball rolling with its 2002 self-titled debut.
The alt-rockers followed that up with 2005's A Beautiful Lie.
But since their sophomore effort, according to the lawsuit filed in Los Angeles Superior Court, 30 Seconds to Mars has remained three albums short of the promised land.