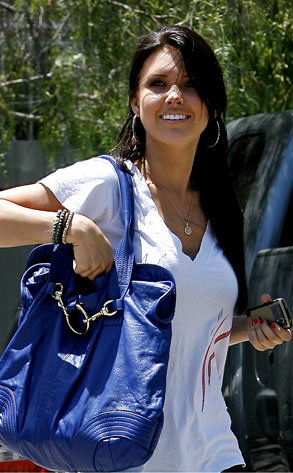 Flynetonline.com
Lauren Conrad's not the only one making the jump to scripted TV. Well, slightly more scripted than usual TV, that is.
But while the erstwhile LC is set to appear as herself in an upcoming episode of Greek, fellow Hills gal pal Audrina Patridge will be flexing a little more thespian muscle, revealing in a posting to her official website that she'll be appearing in the new fall sitcom Do Not Disturb.
And not, surprisingly, as her reality star self.
"I'm having a great day!" she wrote in a posting Wednesday. "My manager and agent just called to tell me that I've been offered a guest appearance on a new comedy series airing on Fox this fall!"