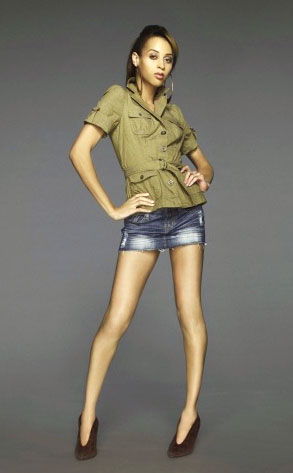 Jim De Yonker / The CW
• How does Tyra keep it fresh after 11 seasons of America's Next Top Model ? She adds a transgendered contestant, obvs! Meet Isis, everyone.
• If you want a threesome with Scarlett Johansson, a website baring the actress' name is offering you a chance to win one based on your creepy fanfiction.
• Katie Holmes' Tropic Thunder red carpet dress is a one-of-a-kind design by her and her stylist. While a lot of you didn't like it, you gotta give her some kind of props.
• Jen Aniston/John Mayer update: Either they're totally over or they're just putting things on the DL for a bit or John is in tears over the whole thing or Jen just used him to get a new BlackBerry.
• Something's a bit different about Ali Lohan's upper body, but don't worry, the tabs are on the case. This really is Lindsay all over again, but not as good.