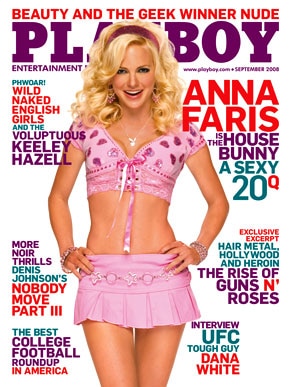 Playboy Magazine
From high school geek to hot blonde on the cover of Playboy!
Welcome to Anna Faris' life.
The funny bombshell has landed the cover of the men's magazine for two reasons: She stars as a Playboy Bunny who moves into a sorority house in the upcoming comedy The House Bunny, and, well, she's friggin' hot!
But Faris, 31, wasn't always so confident about her looks...