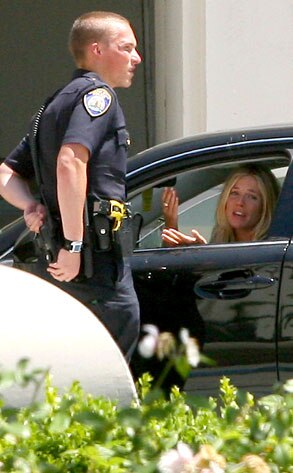 Bobby Rachpoot, PacificCoastNews.com
Well, it obviously wasn't laughing gas.
While filling up her car at a Malibu station Monday, Sienna Miller found herself surrounded by paparazzi and being questioned about her relationship with married actor Balthazar Getty. You know, the guy she's been hanging out with, sometimes topless, while his wife is at home with their four kids.
Well, it seems the actress didn't care for all the attention and proceeded to drive to the Beverly Hills police station (with about 30 cars following her) to request an escort.
What do you all think? Has Sienna brought this upon herself, or should she simply be left alone? Sound off in our comments section.