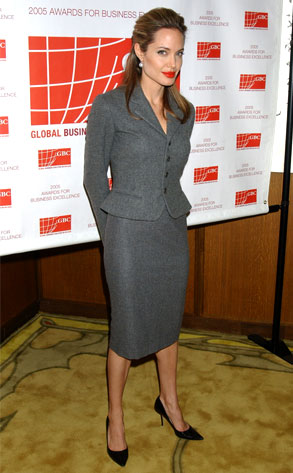 Dan Herrick/ZUMAPress.com
This is a little nerve-racking. Angelina Jolie says she still hasn't made up her mind yet on who she will vote for in the upcoming presidential election.
"I have not decided on a candidate," the actress tells Variety in a statement sent by political advisor Trevor Neilson. "I am waiting to see the commitments they will make on issues like international justice, refugees and how to address the needs of children in crisis around the world."
While certainly commendable, Angie, we do ask that you please, please hurry and let us know as soon as possible. After all, it's now less than three months before the big day, and we desperately need to know for whom we should be casting our ballot.