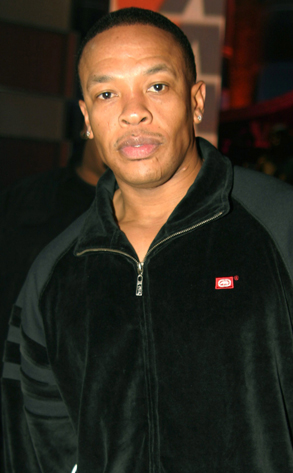 Johnny Nunez/Getty Images
What with the weed-based entertainment bookends of Pineapple Express and the just-announced Cheech and Chong reunion tour, it's nice to see that at least one star is still pushing the old-fashioned, legal way to get obliterated. And that would be Dr. Dre, who, per Billboard, is prescribing his upcoming.
And if your tastes run to vodka, the good doctor has you covered. After his Aftermath Cognac hits the liquor-store shelves, Dre's 80-proof sparkling vodka will debut, in flavored varieties and plain old vodka-tasting.
The really, really, really great thing? Counterintuitive marketing whiz that he is, the booze launch will coincide with the drop of Dre's new album, Detox.