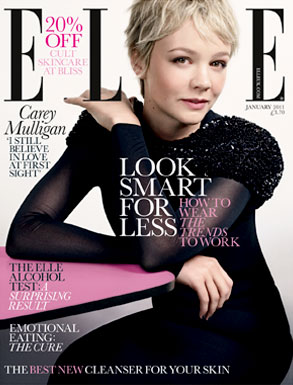 Elle UK
It's a good thing Carey Mulligan has her head screwed on straight.
The breakout actress and Hollywood's latest It girl dishes to Elle U.K. about the time a Los Angeles doctor suggested she get some injections.
"So I can't move my face?" the January cover girl says. "Isn't that the antithesis of what I'm trying to do as an actress? Only in L.A. would someone try and give you Botox when you're 25 years old."
Only in L.A., indeed.
But Carey wasn't so open about her relationship with Shia LaBeouf...