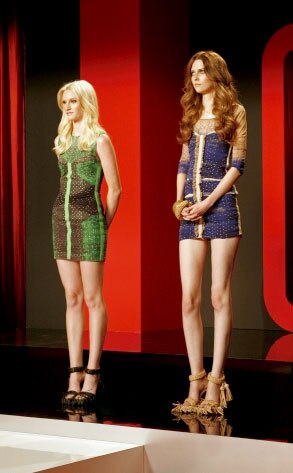 Ivano Grasso/The CW
Vogue Italia has found its latest high-fashion face.
The strengths of America's Next Top Model finalists Chelsey Hersley and Ann Ward were glaringly evident: Anne took ridiculously fabulous photos week after week, but Chelsey knew how to walk and chew gum show off her personality at the same time.
So who got to be on top?