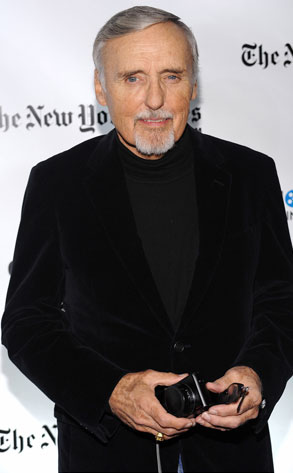 AP Photo/ Evan Agostini
Dennis Hopper was no Easy Rider.
Hopper, the actor who upended Hollywood with his hippie classic, lost chunks of his career to hard-headedness and drugs, and wound up a revered elder statesman, died Saturday, May 29 at his home in Venice. He was 74, and on seemingly on his ninth, if not tenth, life.