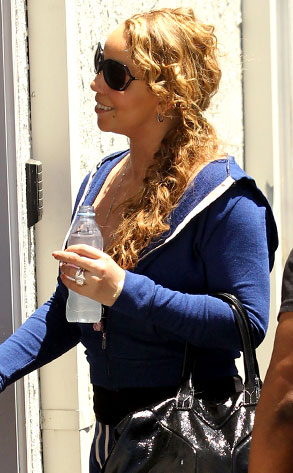 Nathanael Jones/Sam Sharma/PacificCoastNews.com
Attention, female stars of reproductive age who unexpectedly and inexplicably drop out of upcoming projects: the baby-bump watchers will come for you.
That's exactly what's happened to Mariah Carey, who abruptly pulled out of a role in an upcoming Tyler Perry film without so much as a cursory statement blaming scheduling conflicts, creative differences or another vague catch-all excuse.
So, what's the conspiracy-happy public to think? Well, that she's packing, of course. Specifically, in the midsection.