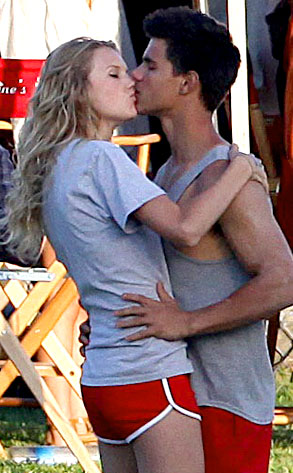 Flynet
Are Taylor Swift and Taylor Lautner trying to sell us something?
If not, they have a crazy good sense of timing.
On the very same day their movie, Valentine's Day, was released on DVD, the former twosome stepped out for a lunch date.
T-squared were spotted yesterday afternoon at the Elephant Bar in Valencia, Calif., where they were joined by two bodyguards.
And although they had security in tow, they were happy to pose for pictures...