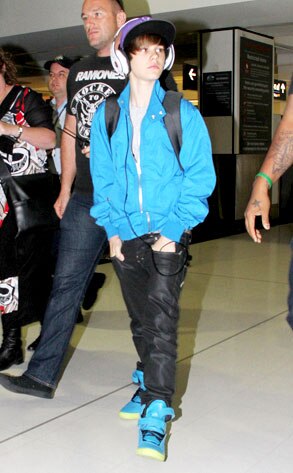 Picture Media/INFphoto
Justin Bieber seems to go anywhere and do whatever he wants. Is he growing up too fast?
—TaraG, Florida, via the Answer B!tch inbox
At first your question seemed a bit hysterical. Yes, the 16-year-old kid got into an R-rated screening of Kick-Ass recently. But for every story like that, we seem to get seven or eight sepia-tinged down-home tales about how "grounded" Justin Bieber is because of his omnipresent mom.
Then I started digging, and interviewing actual child psychologists who work with kid stars. The result?
Put it this way: Bieber fans, stop reading, right now...