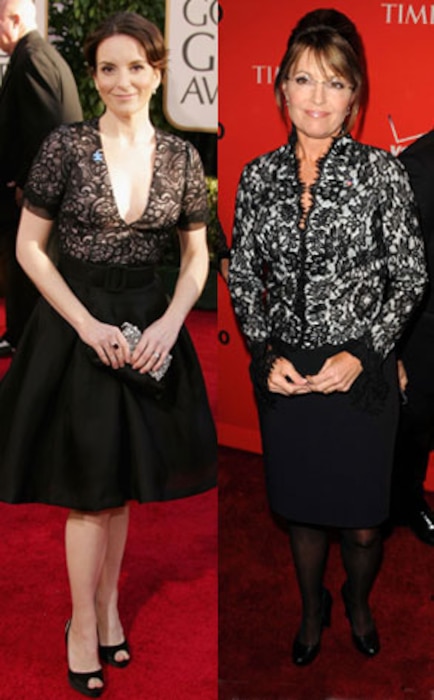 Brian Zak/Sipa Press, Frazer Harrison/Getty Images
This has to be the most ironic fashion fight ever.
Who could forget Tina Fey's dead-on Sarah Palin impressions on Saturday Night Live back in '08? Too funny! And now it's the former vice presidential candidate's turn to copy the actress.
On Tuesday, Palin attended Time magazine's 100 Most Influential People gala in New York City dressed in a lace jacket, black skirt and matching heels—looking eerily similar to her TV doppelgänger's appearance at the 2007 Golden Globe Awards. (Tina just went a little sexier.)
Which lady looks better in lace, the outspoken politico or the 30 Rock star? Weigh in below!