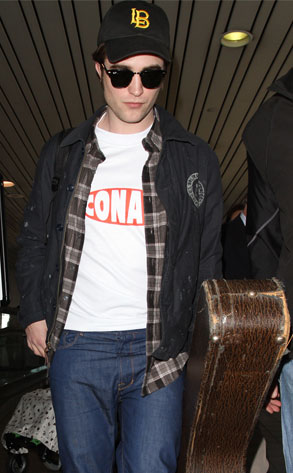 BAUER-GRIFFIN.COM
Some on-set drama went down in Vancouver last week, or so Lainey is reporting, while the cast was filming reshoots for Eclipse. And there are claims that Robert Pattinson was at the center of it all!
Reportedly, Rob showed up to Vancouver a day late, screwing up the shoot for the meadow scene, and his supposed attitude did not sit well with director David Slade.
So what does our source up in VBC tell us about the on-set vibe?
"It was tense up there," reports Deep Twi: