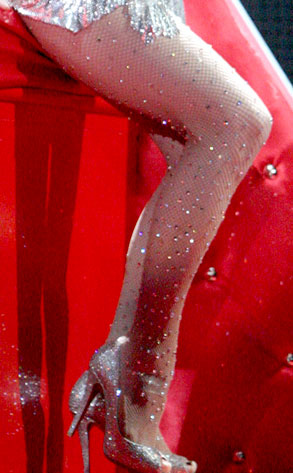 Mark Davis/FOX/PictureGroup via AP Images
This star has been over the top since she first stepped onto the block, so it's no surprise she's still rocking the bling whenever she can.
When she took the stage last night, she had on bejeweled stockings to match her sparkly silver heels.
Hope she doesn't get a run in them...they look expensive!
Think you know who's got glittery tights? Find out after the jump...