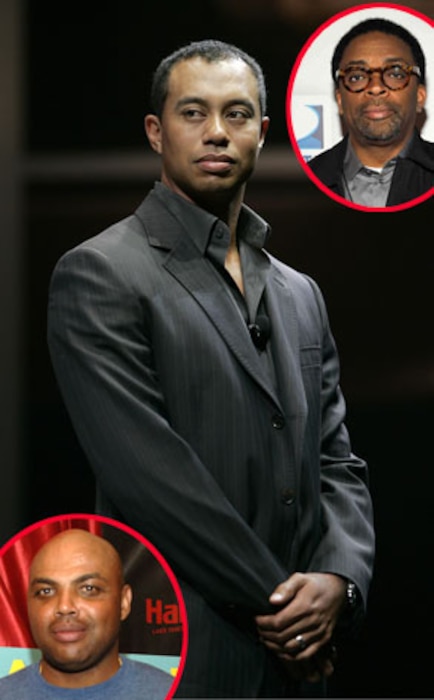 Denise Truscello/Getty Images; Chris Weeks/Getty Images; Larry Busacca/Getty Images
Charles Barkley is apparently out of Tiger Woods' Fave 5.
The notoriously outspoken retired NBA star said Tuesday that Woods has changed his cell phone number and some of his more famous acquaintances can't get a hold of him.
"I've been trying to get to him and can't get to him. It's very frustrating," Barkley said while taping With All Due Respect, a one-hour special airing Sunday on HLN, in which he and two fellow Turner sports analysts discuss the news of the day.
"I think when you have these fires in your life, as I call them, you need to talk to somebody else who is famous who [has] been through things in their life," he added. "I don't think you can talk about it to your family and friends, because your family and friends, they're not famous."
Barkley should know—T-Mobile stopped running his ubiquitous ads and he had to take a leave of absence from TNT after he was arrested last Dec. 31 for DUI.
But supposedly Woods has distanced himself from an even bigger star than Barkley.