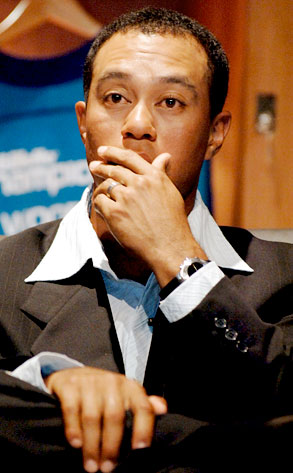 REUTERS/Ashraf Mohammed
Things just got worse for Tiger Woods.
Major consulting firm Accenture announced Sunday that it's dropping the 33-year-old scandal-ridden golfer from its advertising efforts, E! News has confirmed.
This is the first company to officially cut ties with the car-crashing star.
"Given the circumstances of the last two weeks, after careful consideration and analysis, the company has determined that [Tiger Woods] is no longer the right representative for its advertising," the company said in a statement.
The firm has had a sponsorship agreement with the sports superstar for the past six years, touting the campaign slogan "Go on, be a Tiger."
Now that the billionaire has confirmed his infidelity…being a "Tiger" seems a bit sleazy inappropriate.