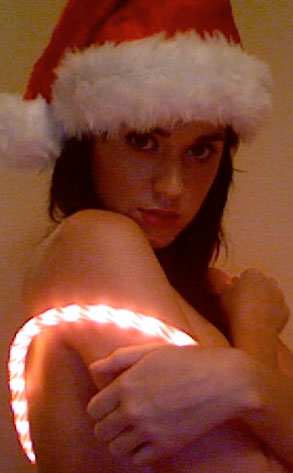 http://twitter.com/account/profile_image/katyperry?hreflang=en
We think we just got a sneak peek at Russell Brand's Christmas present.
And we like it!
Dressed in only a Santa hat and a scant loop of festive lights, doe-eyed pop singer Katy Perry is clearly getting into the holiday spirit on her Twitter with cute come-on pics and her always quick wits.
Or maybe she's gotten into a bottle of holiday spirits...we don't judge.