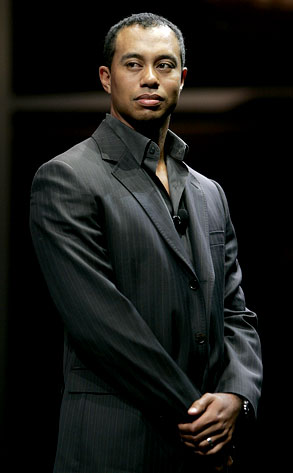 Chris Weeks/Getty Images
Naked pictures of Tiger Woods' alleged girlfriends? Supposedly. Naked pictures of Tiger Woods? No bloody way.
The unfortunately indiscreet golfer's legal camp has obtained a court order from the London's High Court preventing British media outlets from publishing/posting any nude photos or videos of Woods and his, er, 5-iron.
Woods' attorneys circulated a letter reminding the notoriously cheeky U.K. tabloids that the order prevents "the publication of private and confidential information contained in the Order and confidential schedule relating to Mr. Woods."
Not that the Order contains graphic sexy images, per se.