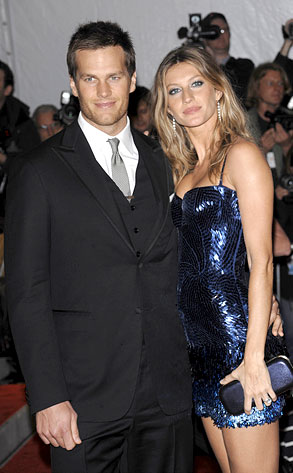 AP Photo/Evan Agostini
Like father, like sons.
Tom Brady has drafted a pint-sized player for future backyard ball games, as the New England Patriot star and his supermodel wife, Gisele Bundchen, have welcomed a son.
Details of the baby's birth (like when and where), his vital statistics and, what everyone wants to know, his name, have not yet been released, nor has any official statement confirming the stork delivery—we rely, instead, on People.com quoting loose-lipped sources close to the couple. But not for long: Brady is scheduled to address reporters later this morning.
For those keeping score, this is the first child for the 29-year-old catwalker, and the second child—and son—for Brady. The 32-year-old footballer already has a 2-year-old son, Jack, from his relationship with Bridget Moynahan.
The birth caps a banner year for Bündchen and Brady, who tied the knot with a bang last April.