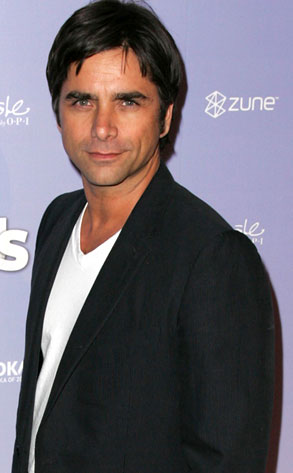 AP Photo / Neilson Barnard
Time will tell whether or not the feds have mercy on John Stamos' alleged blackmailers.
And while it's still unclear what photographic dirt the duo had on the erstwhile Full House star, Stamos has stepped forward to tell fans that, as far as extorted celebs go, he's closer to the John Travolta end of the spectrum than the David Letterman side.
In other words, he's completely innocent.
"John Stamos was the target of an extortion attempt," the actor's reps said in a statement. "John is not at liberty to discuss the matter at this time."
And discuss it he won't, aside from saying that Michigan couple Allison Coss and Scott Sippola were attempting to extort $700,000 from photos which Stamos' rep claims were not even close to being blackmail-worthy.