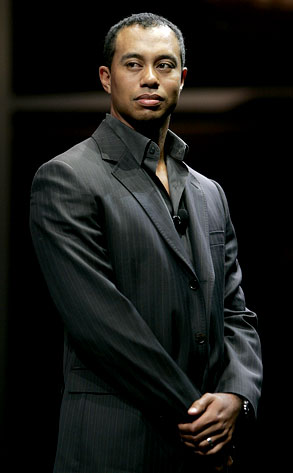 Chris Weeks/Getty Images
Another day, another Tiger Woods alleged ladylove to coming out of the woodworks (this makes four, if you're keeping track).
While details about the woman are still underwraps, E! News has learned that she, too, is claiming to have been romantically involved with the golf great—and she's already prepping for the mass media storm to follow.
The law office of Fowler and O'Quinn in Orlando, Florida confirms that they have a client who was allegedly involved with Tiger Woods, but they are not authorized to release any information about her at this time.
This story is still unfolding, but we think it's just about time to update our Tiger Woods Cheat Sheet.