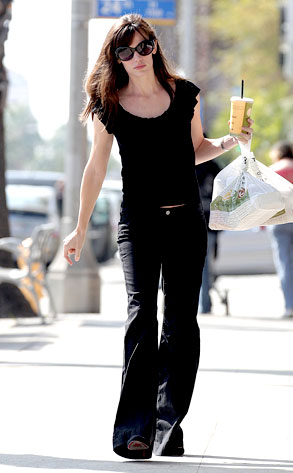 Kevin Perkins/Gaz Shirley/PacificCoastNews.com
Dear Ted:
I totally agree that Jennifer Garner is a total you-know-what, but did her personality ever match her public "sweetheart" persona? There has to be some reason Ben Affleck initially fell in love with her! But, then again, fellow Bostonians tell me that Mr. Affleck isn't the most pleasant of men. To put it bluntly, during the original Bennifer days, J.Lo was considered the most approachable and friendly of the pair whenever they were around Beantown.
—Tom
Dear Odd Couple:
All I have to say is when poor Taryn Ryder was chewed out by Garner for no discernable reason, completely unprovoked, Jen's true colors came flying out. At least Ben—who, by the by, has come leaps and bounds from his naughtier days, behaviorally speaking—knows how to put a lid on it.
Dear Ted:
Like zillions of others, I am a huge fan of Sarah Jessica Parker, mostly because she seems like such a genuine person instead of an over-inflated celeb. Is she as "real" as she portrays herself to be or are her PR people just very good at earning their money? PS I think you are fabulous, never change!
—Dana (Amsterdam)
Dear Hot Mama:
Carrie Bradshaw SJP is not. She's much more calculating than you'd think. She's nice, but she's also your typical high powered actress. Maybe even a tougher version than most folks realize.
Dear Ted:
Since Robsten has essentially "gone public" to those that aren't blind, I have read so many implications and suggestions, from every angle, that Summit (at least at one point) played a large part in how they handled their relationship and how the public perceived it. In no way do I see any of it as a PR stunt, but I do get the feeling Summit held power sometime down the Twi timeline. Is any of this true? How do you feel about Summit and how they've handled the entire Twi phenomenon, especially in regards to Robsten! Tehehe!
—Scummbuckit