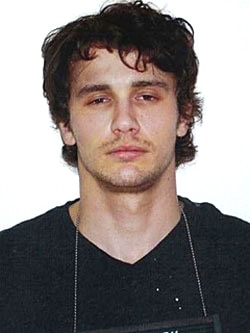 ABC
As if major movie-star James Franco's ballsy stint on General Hospital wasn't enough to get fans in a tizzy, now the seriously hot stud is really pushing it.
Franco's playing a criminal who sleeps around for all the wrong reasons, and one of the best results is JF looking totally whacked out and majorly greasy in a mugshot—for the show, of course!
Totally love it. And, come on, you sissy malcontents who can't take the beauty of what Franco's doing with his very interesting career (it's called variation, idiots), don't you know Jimmy's the more delicious the dirtier he gets?
You know, just like somebody named...