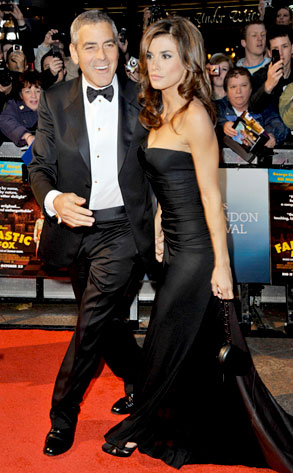 Jon Furniss/Getty Images
"After that, he would usually have to make a very polite exit. He handles [the adoring women] very well though!"
—Up in the Air executive producer Michael Beug talking 'bout how when George Clooney met girlfriend Elisabetta Canalis, he had to change how he deals with his lusty female fan base.
Jeez. Don't tell us the Cloonster's soon to be off our Sneaky Bachelors list? See, Mr. C. liked to go out quite a bit while filming Up in the Air all over Middle America, and wherever George went, lots of boobs were sure to follow...