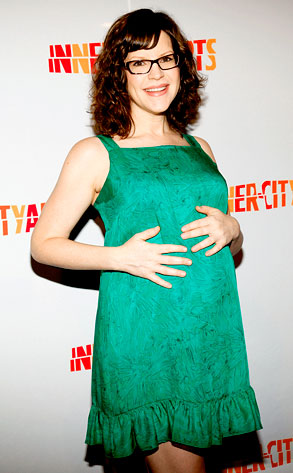 Brian To/Getty Images
Reality is so not biting for Lisa Loeb right now.
The '90s-era pop sensation and former star of E!'s #1 Single has welcomed her first child with hubby Roey Hershkovitz.
Lyla Rose Loeb Hershkovitz was born Sunday at Los Angeles' Cedars-Simai Medical Center, People reports.
The proud new parents tied the knot in January in an intimate ceremony at a Manhattan restaurant. They met in the Big Apple, where Hershkovitz, 31, was the music coordinator for Late Night With Conan O'Brien.
Now music production supervisor for The Tonight Show, he and Loeb, 41, now "Stay" in L.A. The bespectacled singer, famous for her cat-eye frames, has her own line of eyewear due out next spring.