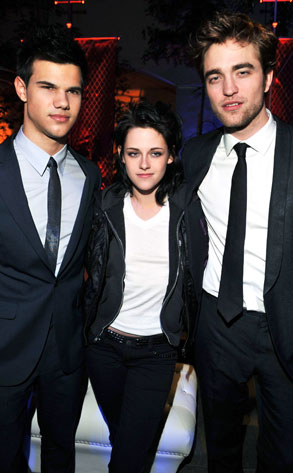 Lester Cohen/Getty Images
Just as New Moon gobbled up another $42.5 million over the Thanksgiving weekend, a report comes along claiming that Summit is thinking more seriously than ever of squeezing two flicks out of the fourth book in the Twilight series.
But OMG alert!
Not everyone in Hollywood has actually seen the blockbuster. And on top of that, not everyone who has seen it is gushing over it.
We caught up with some boldfaced names the other night at the Dizzy Feet Foundation event and just had to ask if they were part of the box office bonanza...