Leave It to Beaver Star Barbara Billingsley Dies at 94
Barbara Billingsley, affectionately known for her iconic role as Leave It to Beaver's quintessential 1950s mom June Cleaver, died Saturday. She was 94.
The actress, who suffered from a rheumatoid disease, passed away in her Santa Monica home, according to a family spokeswoman.
RELATED: Five Mysterious Hollywood Deaths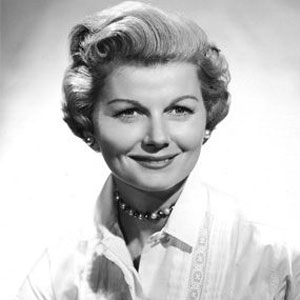 ABC
Billingsley had suffered from a rheumatoid disease, her family said, and had been in poor health in recent years.
"I am deeply saddened by the loss of my dear friend and lifetime mentor Barbara Billingsley," Jerry Mathers, who played Beaver on the sitcom, said in a statement.
"She will live in the hearts of her fans as a wonderful actress and be remembered by her friends as a gracious lady. Barbara was a patient advisor and teacher. She helped me along this challenging journey through life by showing me the importance of manners, and respect for others. She will be deeply missed by all of her family, friends, fans and most especially by me."
While Billingsley landed roles on B&W-era TV series like Four Star Playhouse, Professional Father and Schiltz Playhouse prior to booking Leave it to Beaver, it was her role as June Cleaver that launched her into superstardom.
Post-Beaver, however, Billingsley took a break from the acting biz in 1963 when Leave it to Beaver left the air. She later popped up with her "I speak jive" turn in Airplane! (1980), and reprised her role as June Cleaver in the 1983 TV movie Still the Beaver and The New Leave It to Beaver series. She went on to lend her voice to the Muppet Babies as Nanny, among other projects.
Billingsley leaves behind two sons, a stepson and several grandchildren.
PHOTOS: Celebrity Deaths: 2010's Fallen Stars