Five Things You Need to Know About Missing Actor Andrew Koenig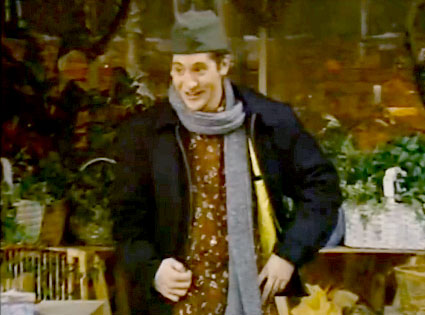 Make that six things: First and foremost, you need to know that the 41-year-old Growing Pains actor turned Never Not Funny podcast video producer went missing in Vancouver on Feb. 14. Records show that Andrew Koenig's cell phone received a text message two days later in the Olympic host city's vast Stanley Park, but he failed to make his flight home that same day.
Since there's so much we don't know about his disappearance, we decided to focus instead on those bits of information we do. And they may surprise you…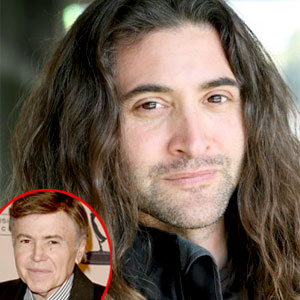 Jason LaVeris/Getty Images
• His dad was beamed up on a regular basis. Koenig's father is erstwhile Star Trekker Walter Koenig, who played Pavel Chekov during the long-running TV and (pre-J.J. Abrams) film franchise. A penchant for space travel apparently ran in the family: Andrew later followed in his father's footsteps with a role in an episode of Star Trek: Deep Space Nine. In 2008, the duo joined forces, with Andrew appearing in InAlienable, a film written and produced by his dad. (Andrew worked closely with his family; his podcast and other online ventures were done in cahoots with his brother-in-law, comedian Jimmy Pardo.)
• He was Kirk Cameron's sidekick. Koenig made a name for himself back in the late '80s, when he appeared as Mike Seaver's BFF Richard "Boner" Stabone for four of the seven seasons Growing Pains aired. He appeared in 25 episodes total.
• He has Team CoCo on his side. Just last year, Koenig appeared alongside Andy Richter in a video promoting the one-year anniversary—or, as he put it, "12 months of internety goodness"—of Koenig's website, MonkeyGoLucky.com. Not short of concerned friends, Sarah Silverman, Alyssa Milano, Dave Holmes, Kevin Smith and good pal Doug Benson have all been tweeting about Koenig's disappearance.
• He was suffering from depression. According to his father, Koenig was "despondent" and "not in his best frame of mind" at the time of his disappearance. While his family doesn't believe that any one incident sparked his decision to go off the grid, dad Walter wrote in a message on his website, "I think it's something that has been a part of his makeup for a long time. There's no single trauma. There's no episode. There's nothing of that nature." Walter also discounted that drugs played any part in the incident. However, friends say the filmmaker sparked further worry when he sold off some of his possessions prior to his trip up north.
• He's a rebel with a cause. Nearly two years ago, Koenig was arrested for civil disobedience after he protested a Rose Parade float representing China as a way of voicing dissent over America's participation in the then-pending Beijing Summer Olympic games. Koenig was acting to bring attention to the plight of the Burmese, stepping in front of the float midparade holding a sign that read, "China: Free Burma." He was detained for 10 hours and was forced to go to court for his actions, which his father fully supported. "My son has a very strong social conscience and believes that people who are deprived and people who are unfairly subjugated should have the same rights that all people should have," he said at the time.
Anyone who has spotted Koenig or has information on his whereabouts is encouraged to contact Vancouver police at 604-717-2534.
________
It's not all bad news coming out of Vancouver. Lighten up with a flip through the gallery of Our Winter Olympians.