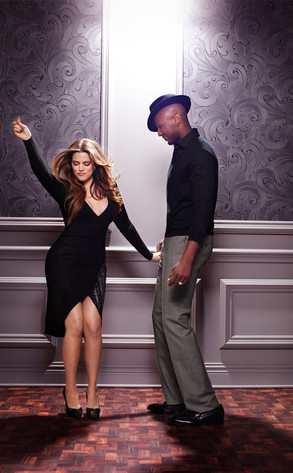 James White/E! Networks
Two and a half years into their marriage, Khloé and Lamar Odom spend each day working to keep their relationship strong, enduring and fun. Whether managing their busy careers, juggling family commitments or logging thousands of air miles pursuing their respective professions, one thing is for sure – there's no obstacle this fascinating couple can't overcome.
This season, however, their devotion is put to the test when Lamar is suddenly traded from the Los Angeles Lakers to the Dallas Mavericks, forcing the couple to pick up their lives and start fresh in the Lone Star state. Khloé's been a California girl all her life, so the adjustment is sure to be one of her greatest challenges yet, and one that will be a shock to the entire Kardashian family dynamic.
The all new season of Khloé & Lamar premieres Sunday, February 19 at 10:00pm, followed by another all-new episode airing on a special night on Monday, February 20th at 10:00pm ET/PT.