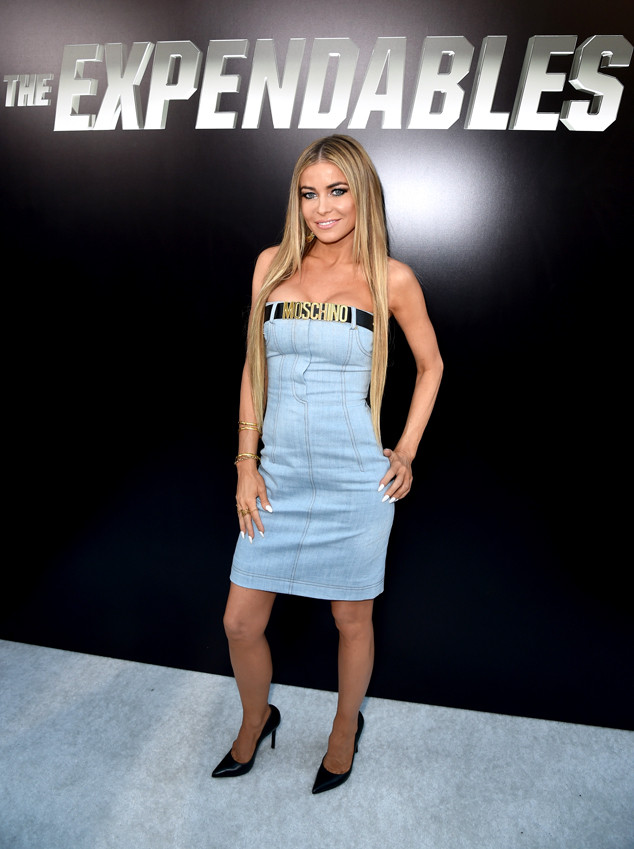 Kevin Winter/Getty Images
Remember when Carmen Electra was on MTV's Singled Out in the '90s? So does she, and she's trying to relive that moment through this outfit!
We can't imagine any other reason why the model/actress/host stepped out for The Expendables 3 premiere in this denim Moschino dress. That mess belongs at a high school homecoming dance circa the Jock Jams days—that is, if Carmen's mother would let her wear it out of the house.