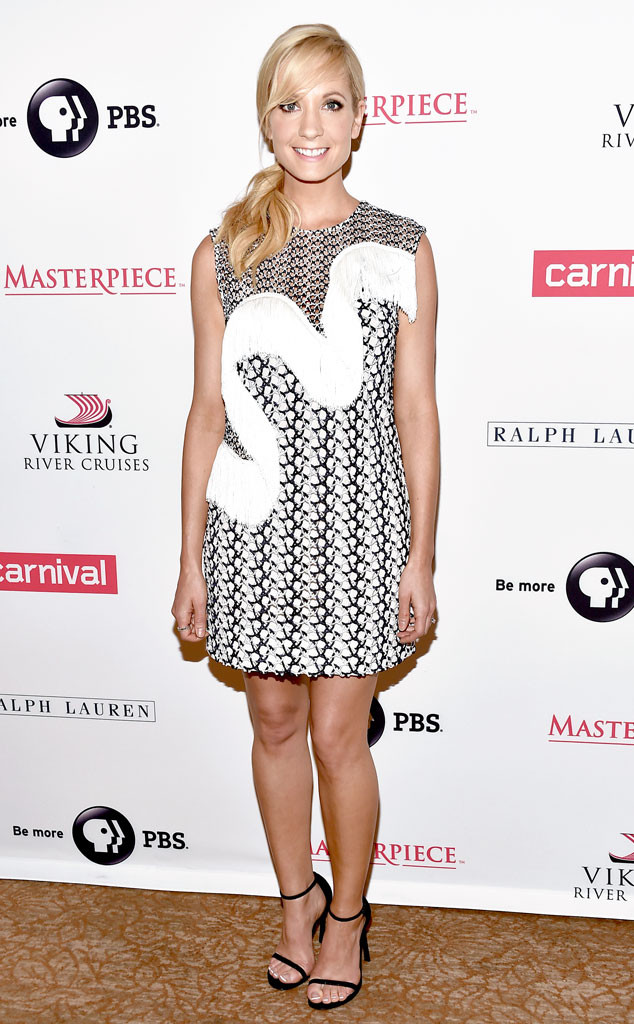 Alberto E. Rodriguez/Getty Images
We're sorry we had to use one of the world's most disgusting verbs to describe this Stella McCartney style, but we blame Joanne Froggatt. The British beauty went from being our favorite Downton Abbey character (sorry, Mrs. Patmore, but you're obviously a close second) to our most disappointingly dressed star to date!
Who in their right mind wears a frock with a giant squiggle of tartar control paste strewn across the chest?