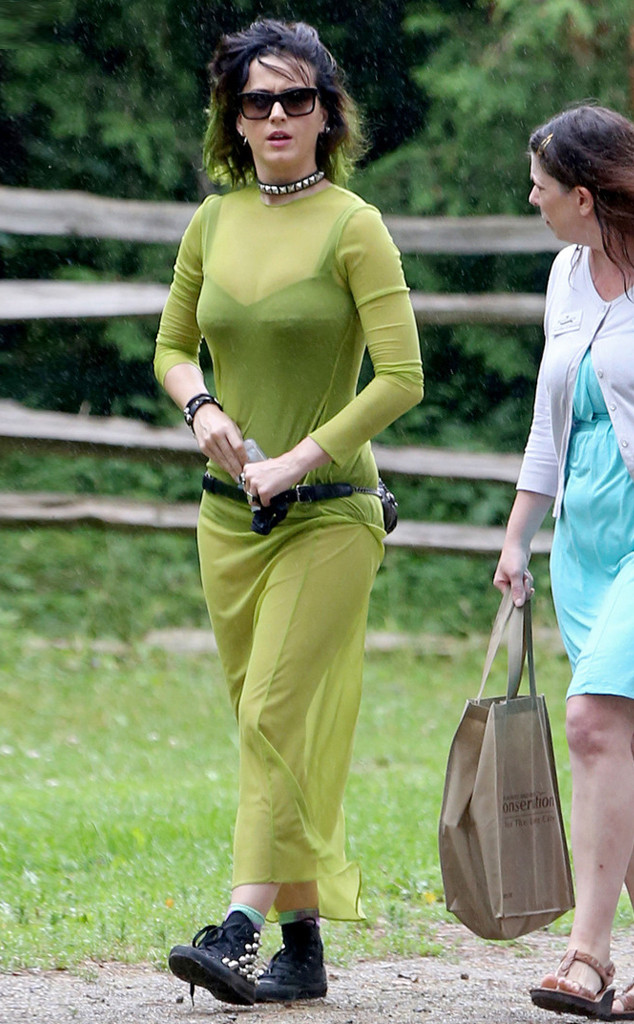 O'Neill/Todd G, PacificCoastNews
Okay, Katy Perry. What are you trying to prove? The slime-colored hair was crazy enough, but this Jolly Green Giant costume is borderline insanity.
Are you trying to look like a human-sized string bean? Or an adult female asparagus? Or like you doused your entire body in split pea soup?
Whatever the answer, you've got to know this fashion is not flattering because if you don't...we have bigger problems on our hands.